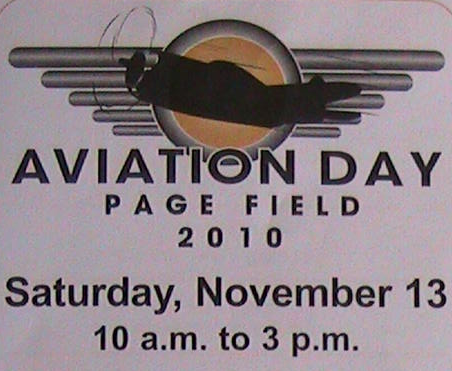 13 November Aviation Day @ Page Field in Ft. Myers
PlanetPPG will have a booth at this exciting event. Over 15,000 attended last year! There will be P-51 Mustang and other highly prized fixed wing aircraft. Airplane sightseeing rides . Food vendors will be on site for lunch. Pilots and the curious are welcome to join us. We will see you there!
Click HERE or Call Paul @ 239-297-7570 for more information.
5th Annual Christmas Fly-In at Pine Island Airport
27 December 2010 ~ 2 January 2011
End 2010 and start 2011 with one of the few things that make sense in our crazy mixed up world - FLYING!!!!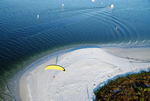 For 7 days you are free to fly; free to meet new and exciting people who enjoy life like you; free to explore the Lee Islands. This year we offer a boat service that is able to take you and your flying equipment out to the Cayo Costa for a fun day on the nearly deserted beach. Schedule your group trip now! Yes we will bring you back to Pine Island Airport at the end of the day! Schedules will be determined by advance booked requests.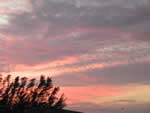 Campfire gatherings each night, food on site, and optional group activities for pilots and non-flying folks. Boating, art, beach, fishing - we have it available. That's the way we roll here on the island.
Call Paul @ 239-297-7570 for more information.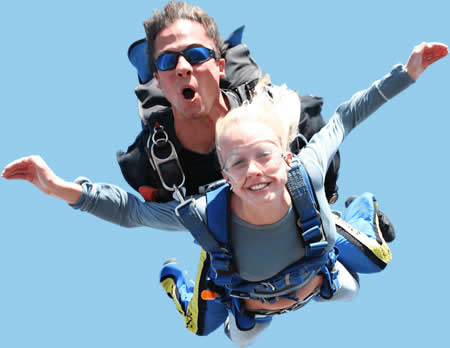 SkyDive FortMyers is offering jumps Pine Island Airport
Martin of SkyDive Fort Myers is offering Parachute jumps at Pine Island Airport. This is exciting and fun for those that desire a need for speed! Call Martin @ 239-244-3119 or visit: SkyDive Ft Myers
Mike D - (England) Foot and Trike flights
Mike lives in England and is on tour as a sound engineer for the band "Jethro Tull". Mike wanted to get some foot launch flights and learn to trike so PlanetPPG was the logical choice for him. Rental equipment is available and the view while flying is outstanding. Visit Mike's web site HERE He has video and pictures of his flights in England! Visit any time Mike - it was fun.
Get your tickets for one of the shows

HERE

We will be attending the show on the 11th of November in Clearwater.
John starts PlanetPPG training!
John has aviation in his blood. When he was a kid he rode in a basket in back of his dad's airplane. When he was old enough to sit up he started reaching for the stick. This photo was taken in 1954 - John is standing on the plane in front of the rudder. Now a very young 62 John is ready to try Powered Paragliding. John has passed his PPG1 written test, enjoyed a tandem flight and is kiting the wing very well. He is just waiting for a break in the weather to foot launch solo.
Bill Starts PlanetPPG Training
Bill has been looking at PPG for a few years now, and did research before starting. As a result he is waiting for a nice day of weather so he can solo. Bill has passed this PPG written test and can control the wing while kiting. A little more practice and a tandem lesson and John will be ready to fly.
Ron P Trike Solos!
Ron Peterson has been ready to get back into the sky for a while now. He made a few foot launched flights a year ago. Since then had to get his eye fixed and a trike to carry his engine. Well as a result of a deal he made with Jason C in Nashville - he has a trike. Ron lives in Cape Coral and is always ready to help others at the airport and pass you a cold ice-tea when you need one. We are very happy to have Ron flying with us again!
Tim D visits
Tim was like a man on fire when he arrived early Monday morning - he was ready to fly. Being used to flying in Ohio with Dominic and James he was ready to feel the Gulf Coast air. He selected a Fresh Breeze Simonini (titanium cage) and Obsession (Medium) paraglider from the rental stock and said "see-you-later" He got his flight fix and was off again. Stay longer next time Tim!
William (Bill) is ready to fly!
Bill has flown many things ~ including F105 Starfighter and jumbos as a TWA Captain! Bill was in the USAF and was even a weatherman! Quite talented. The Paramotor you see here has been in this garage for 7 years - whispering to him "fly me". The MZ 313 engine is loud but runs great.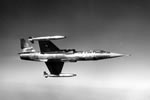 Bill has progressed through the training quickly due to previous flight experience and is waiting for the weather to fly again.
Bob V is flying
Like many PlanetPPG students, Bob is also a GA pilot. Bob lives in Maine and has had airplanes for years. Bob has 6 flights now and is in Key West with his wife this week. Ask Bob sometime about his flying stories. Bob will be back at Planet PPG on the 11th - if he makes it out of Key West........
Demo & display equipment:
Paramotors - Nirvana Rodeo 125, Fresh Breeze Simonini & Monster, Flat-Top, Top 80 iFlyer, RDM 100, Fly Products Gold, Walker Jet

Paragliders - Obsession 2, Sky Cima K2, Alpine Peak, Thrust HP, Karma, Sting PowerPlay, Power Atlas, Eden 4, Velvet
Trikes - Nirvana Cruise, TrikeBuggy Bullet, Black Hawk Lowboy, RDM100 trike
Cape Coral/ Ft Myers - go West on Colonial to Pine Island Rd, Left turn onto Pine Island Rd. Go through Matlacha to 4 way stop sign. Right turn (North) on Stringfellow Rd. Proceed North until the road curves left - Turn Right on Ficas Tree ("Plane Rides" sign should be visible) Pass Pine Island Growers (PIG) and find Airport on Left. Morning Star Lane
Tampa and North - I-75 to exit 161. Go Right on Jones Loop Rd. Stay on this road - cross 41 - road name changes to Burnt Store Road. Proceed South on Burnt Store Road until you reach Pine Island Road. Take Right onto Pine Island Road. Go through Matlacha to 4 way stop sign. Right turn (North) on Stringfellow Rd. Proceed North until the road curves left - Turn Right on Ficas Tree ("Plane Rides" sign should be visible) Pass Pine Island Growers (PIG) and find Airport on Left. Morning Star Lane